Fee-Only vs. Fee-Based vs. Commissions
THE DIFFERENCES BETWEEN THE COMPENSATION MODELS.
Fee-Only Compensation
This model minimizes conflicts of interest. A commission-free financial planner only charges for his or her advice. No other financial reward is provided by any other institution, which means fee-only advisers do not receive commissions on the actions they take on the clients' behalf. Fee-Only financial advisers sell only one thing – their knowledge and can charge three different ways: 1) hourly, 2) percentage of your portfolio, or 3) retainer. We are legally upheld to the fiduciary standard of care. This means our recommendations are always in the clients best interests, and are never based on our own financial gain.
Fee-Based Compensation
This form is often confused with fee-only, but they are distinctly different. Fee-based financial advisers charge clients a fee for the advice delivered just like Fee-Only financial planners. However, fee-based advisers can also receive commissions from the products they sell their clients. These commissions are often hidden in paperwork and complicated payment formulas and not clearly understood by clients. Some clients have no idea how much they pay their fee-based adviser. Additionally, these commissions lessen the advisers ability to keep their client's best interests first.
Commission-Based Compensation
A financial adviser who is compensated through commissions is primarily a salesperson. Consumers should be wary about engaging an adviser who is compensated solely by commissions. Many commission-based advisers may be well intended, but far too many will not have the best interests of the client at heart. They simply sell the products that pay them the best commission at the time.
WHY WE CHOOSE TO BE FEE-ONLY.
A certified financial planner who has a financial stake in the course of action that he or she recommends to a client faces an inherent conflict of interest and cannot be considered objective and unbiased. This is true even if the planner truly believes that he or she has only the best interests of the client at heart.
Unfortunately, the vast majority of financial advisors in the United States are sellers of financial products. Some or all of their income may be dependent upon their ability to steer their clients to a limited number of the thousands of financial products available today. (Putting aside the conflict-of-interest factor, this limiting of choices can impact the quality of the investment advice.)
These advisors include stockbrokers, analysts, insurance agents, accountants, and attorneys, as well as financial planners. Many clients are not aware of their advisors' dependence on selling products, or they do not recognize its significance.
We believe that many of the problems that beset Americans today in their financial affairs-including the mismanagement of debt, failure to protect retirement assets, and poor allocation of savings and investments-relate directly to the conflicts of interest that pervade the marketplace.
But don't take our word for it; check out what Clark Howard, the Wall Street Journal, SmartMoney, Ron Leiber of the New York Times, Jean Chatzky, Jane Bryant Quinn, and many others have to say about why they like the fee-only method.
excerpt from Find a fee-only financial planner
Posted: 1:35 p.m. Tuesday, Jan. 1, 2013

The stakes are so high in investing that Clark urges you to consider fee-only planners. They'll give you a fixed price up front for their services, regardless of the product they recommend. You won't have to worry about conflict of interest. Their success will depend on your good word of mouth and how well they did by you. To find a good one, go to the National Association of Personal Financial Advisers website, NAPFA.org. Another good resource is Garrett Planning Network: garrettplanningnetwork.com
excerpt from How to Choose a Financial Planner
Posted: December 17, 2008, 12:25 PM ET
It's best to go with a certified financial planner (CFP), which is an instant signal of credibility – but not a guarantee of same. To start, ask people like you if they can recommend a planner. If you have kids, ask a colleague who also has children. If you're single and just out of college, check with a friend in the same boat. If possible, you want to find a planner with successful experience advising clients in the same stage of life as you.
For more leads, check the National Association of Personal Financial Advisors (NAPFA). These planners are fee-only, which means their only revenue comes from their clients. They accept no commissions at all and pledge to act in their clients' best interests at all times. In many respects, NAPFA standards meet or surpass the requirements needed for a CFP credential.
Another good bet could be a planner in the Garrett Planning Network, a group of certified financial planners who all pledge to make themselves available for smaller projects for an hourly fee. All of the members of this network are CFPs or they're actively working towards this designation. It may be that you just have a handful of questions, and someone here could help you without charging too much.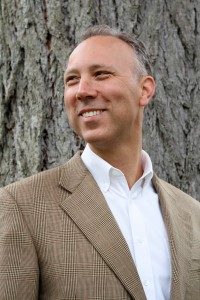 Tim Massie, CFP and
Fee-Only Financial Planner
COMMON QUESTIONS WE ANSWER