Our Services
Includes:
Retirement Income Projections/Planning
Social Security Strategies
Investment Review and Recommendations
Tax Planning
People are retiring at younger ages, starting new businesses, traveling more, and all the while living longer. It makes sense to plan for a retirement lifestyle that lasts 30 years or more.
You likely have several financial planning pieces already in place-you pay taxes, you have some insurance, and you might have done some estate planning or retirement planning. But chances are that each of these pieces was developed independently and at different times in your life.
To be effective, financial planning needs to be coordinated. Each piece of the financial plan needs to accomplish its own specific tasks as well as support the tasks of other pieces. Timepiece Financial Planning is an expert in this area. We'll look at your entire financial picture and help you fit the pieces together properly.
Our financial plans will help you reach your goals by helping you determine how much you need to save, what types of accounts you should use, and a how much of a spending amount is sustainable in retirement. Our projections adjust for inflation, taxes, and an achievable rate of return.
Rates for this service are billed at $180/hour and generally cost $2500-$3500 depending upon complexity. Your first "Get Acquainted" meeting is free and you will be given a firm estimate at the end of that meeting.
Customized Ongoing Financial Planning and Wealth Management.
Partner with us to strengthen your discipline and keep your investment portfolio working hard for you all year long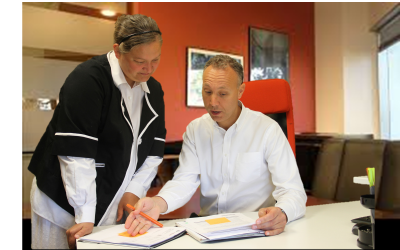 Includes:
A Comprehensive Financial Plan
Implementation of your optimal Asset Allocation
Unlimited complimentary access to your financial planner who will answer your calls, questions and emails, gladly imparting financial wisdom, bouncing ideas or doing research to help handle any financial situations that come up during the year.
Coordinating all the paperwork necessary to help you open accounts, create systematic deposit/withdrawals and transfer accounts, directly working on your behalf with the brokerage firm to make sure this process goes smoothly.
Determining the cost basis of taxable accounts and keeping track of this cost basis moving forward, as well as taxable gains and losses.
Yearly review and rebalancing of your investment portfolio, if necessary to keep your account in line with your financial plan.
Maximizing tax loss harvesting opportunities if they should arise,
Discipline. Good old-fashioned encouragement and reassurance that the plan we worked so hard to put together is on track, despite current fads being blasted by the financial media.
This level of service is a fully integrated approach to financial planning that combines the development and implementation of the financial plan to ensure you stand the best chance of achieving your objectives.
The underlying principles for sound investing are relatively straightforward. But Wall Street's conflicting interests as well as your own behavioral traps can distract you from the essentials. Individuals (often assisted by the financial media) can inflict far more damage to their portfolios than the market can. We want to help you adopt the behaviors of a successful investor.
We design and manage investment portfolios with the primary focus being on; achieving your specific goals within your time horizon, your tax situation, and your risk tolerance. We focus on a long-term view of the markets and do not engage in market timing, stock market speculation, or pursuing the latest hot trend or product based on Wall Street buzz. We are not stock brokers and don't claim to provide value by selecting individual stocks in order to 'beat the market'.  Our approach is research based and we follow policy and approaches that have been proven to work over time and avoid strategies that have no substantiated proof of working.
Because we operate independently and do not use active management, we are able to keep our management fee at 0.75%. We never receive commissions or incentives from any company, enabling us to remain truly independent.